Feb. 7, 2017
Durham Furniture extends licensing agreement with Mount Vernon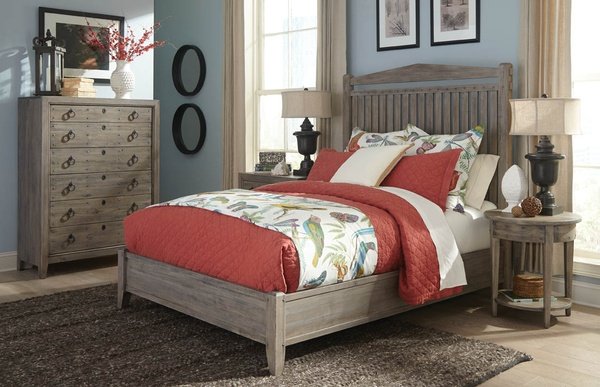 DURHAM, Canada – Solid wood case goods manufacturer Durham Furniture has renewed its licensing agreement with the George Washington Mount Vernon estate for another four years and plans to launch a new group within the collection in 2018.
The 12-year licensing partnership currently offers three bedroom and occasional groups that include Architect, Distillery and Rustic Civility. These collections are made with solid maple and offered in custom and casual distressed finishes that give the collections a slightly timeworn appearance that reflects the history of the Fairfax County, Va., estate.
The 282-year-old estate, located on the Potomac River, still has much of the original furniture owned by George and Martha Washington and their family.

A portion of the proceeds from the sale of the licensed Durham groups is returned to the estate to support ongoing educational and preservation efforts of the historic property.
"The success of the Mount Vernon licensed groups stems from the authentic styling each collection offers," said Luke Simpson, president and CEO of Durham Furniture. "The more traditionally styled Rustic Civility and Architect collections draw design inspiration from the home itself, while the Distillery collection provides an industrial look inspired by the whiskey making operation on the estate. There's something for everyone."
Mount Vernon licensing officials said they were pleased with the partnership.
"It is a pleasure to announce the renewal of our collaboration with Durham Furniture," said Beverly Addington, director of product licensing for Mount Vernon. "Income produced from the sales of George Washington's Mount Vernon licensed groups has funded many much-needed preservation projects for which we are very grateful."