Jan. 18, 2018
Durham Furniture makes debut appearance at IMM Cologne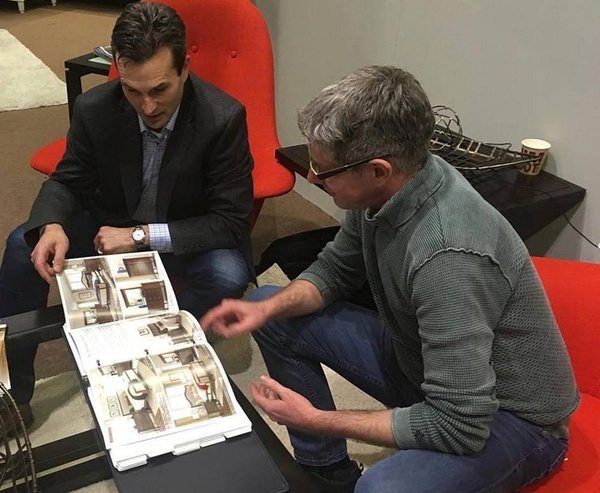 Durham Furniture makes debut appearance at IMM Cologne
Durham Furniture, a Canada-based brand which is among the premier manufacturers of solid wood bedroom and occasional furniture in North America, is attending the imm Cologne 2018 fair. This debut marks the company's first exhibition outside of North America.
With a vision to grow its sales distribution in the European market, the company has partnered with a sales agency specializing in representing North American furniture brands in markets throughout Europe and Russia.
In its 1,300-square-foot space in Hall 5.1, space A-002, Durham will show some of its best-selling collections, spanning a wide range of price points. Highlights include several new occasional groupings launched at the recent October 2017 High Point Market, as well as top-selling bedroom collections PerfectBalance, Prominence, Front Street, Defined Distinction, Cascata, and the popular licensed group, Mount Vernon George Washington Architect, a collection inspired by the iconic American landmark of George and Martha Washington's famous estate in Fairfax County, Virginia.
Luke Simpson, president and CEO of Durham Furniture, said, "We had a very positive year in 2017, and the addition of the IMM show to our market roster and our new sales agency partnership sets a strategic plan in place as we continue our momentum into 2018. The home furnishings market in Europe is largely untapped from a North American manufacturer's perspective, so we are very confident there is a large opportunity for our brand and unique product designs.
He also adds, "As one of only three Canadian manufacturers exhibiting at the show, IMM is a great opportunity for us to spotlight our exceptional North American solid wood quality story with this new and diverse market. Not only are we planning to make new business contacts in the retail sector, but we are also targeting the wholesale, contract and direct-to-trade marketplace. We are quite excited about the endless growth opportunities this fair offers our business and future."