April 23, 2018
Durham Furniture Shows Support for Players, Communities Impacted by Recent Hockey Team Bus Crash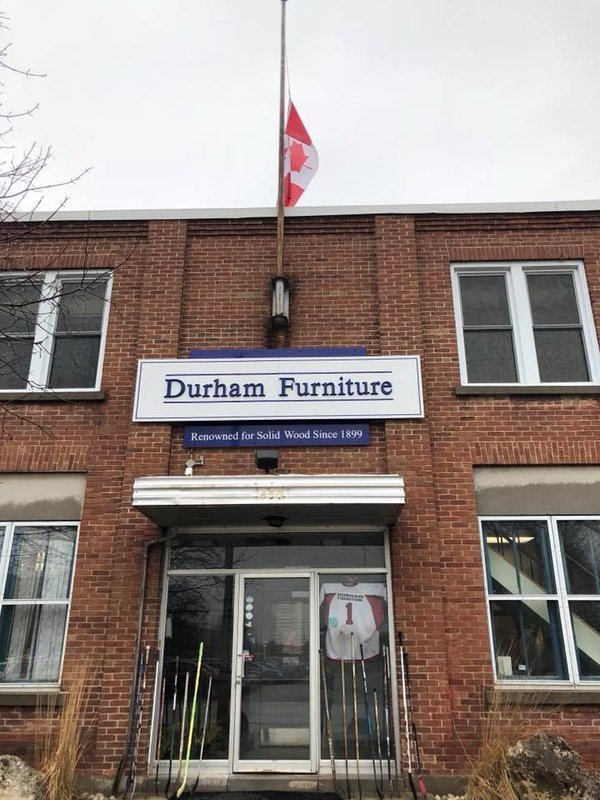 Durham Furniture Shows Support for Players, Communities Impacted by Recent Hockey Team Bus Crash
Press Release, April 23, 2018
DURHAM, Canada – Employees of Durham Furniture, a Canadian producer of solid wood bedroom and occasional furniture, have placed hockey sticks outside the company's corporate office here as a show of support for the players, families and communities impacted by the recent bus crash in Saskatchewan that has claimed the lives of 16 players and team officials of a Canadian junior hockey team.
The Humboldt Broncos team bus was en route to a playoff game when it was part of a collision. About a dozen others from the team remain hospitalized.
"Being a part of a small town with many sports teams that have both local and out-of-town players, we cannot imagine the helplessness that is being felt at this time," said Luke Simpson, president and CEO of Durham Furniture. "The Durham Furniture family would like to offer sincere condolonces to the families and communities that are reeling from this tragic loss."
Homes and businesses throughout Canada and portions of the United States have been placing hockey sticks outside their front doors as a show of support.
Durham Furniture also lowered its flag to half-staff to honor the crash victims.