Natural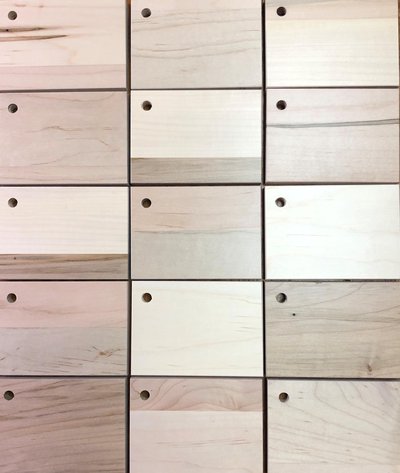 Natural finish shown on 15 small samples to show how the finish highlights the natural beauty of the wood.
Finer details...
Can be applied to maple pieces only.
Finish is Clear Lacquer only.
This photo on clean maple represents only an average color, which is subject to variations in tone and hue, due to the natural characteristics of solid wood.
When applied to wood species that contain holes, resin pockets and knots these natural characteristics may be more pronounced. Variations in grain should not be considered a defect. Please contact Durham Furniture for additional information.
**Due to lighting and screen variation on the device you may be using, the color in the image may vary for the actual color of the product.